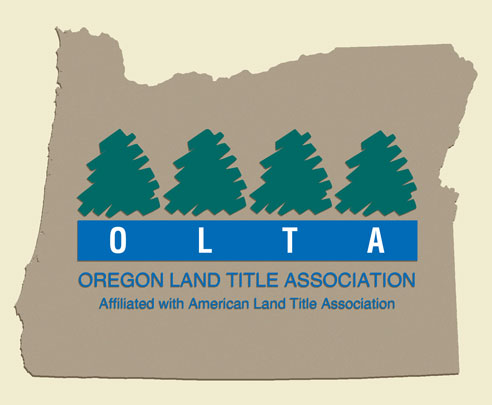 Download Seminar Materials Here
Oregon Land Title Association (OLTA) is the professional association for the title insurance industry in Oregon. It promotes and maintains the educational, ethical, professional and legislative interests of the industry. OLTA does this through activities like educational seminars and general membership conventions. The Oregon Land Title Association also works with regulators, legislators and customers, to make the industry responsive to evolving needs of customers.
Membership is comprised of both Title Insurance Underwriters and Underwritten Agent Companies. Regular members must also maintain membership in the American Land Title Association. Affiliate memberships are also available for those involved in other aspects of the industry.
Contact us at: info@oregonlandtitle.com
P.O. Box 8577 Portland OR 97207
(503) 590-6841
OTIRO Rate Manual