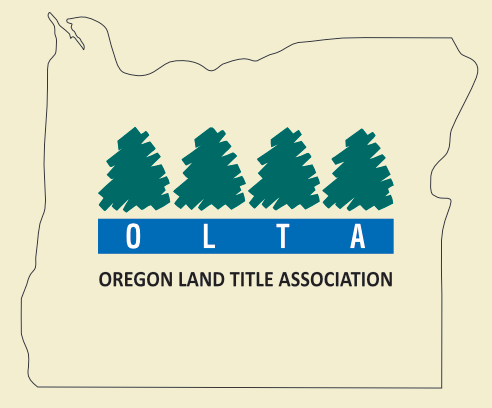 Privacy Policy
Information we do not share with others: The Oregon Land Title Association does not share, sell or trade e-mail addresses, information collected as part of a survey or specific details about you or your business. We do not contribute to or participate in shared or cooperative databases, which give other companies access to your personal or business information. Any information you share with us, stays with us and only us.
How we use e-mail: We may occasionally e-mail visitors to our site information we think they may find useful. However, we will always provide unsubscribe instructions in every e-mail we send. We do not sell or share e-mail addresses with other companies. We do use e-mail as a means of receiving feedback from our visitors, members and the genral public, and we encourage you to e-mail us with your questions or comments. We read every e-mail we receive.
Links to other sites: We provide links to other sites we think you may find helpful and enjoy visiting. These sites operate independently of Oregon Land Title Association and have established their own privacy and security policies. For the best online experience, we strongly encourage you to review these policies at any site you visit.
Information we do not collect: When you visit our site, we do not collect your name, e-mail address or any other personal information unless you provide it to us.